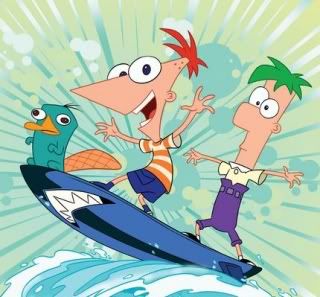 Not only is
Phineas and Ferb: Across the Second Dimension
scheduled for release later this summer, but a second film has also been announced!
The film is
currently in development
and will be released in theaters!
We knew the show was popular, but not popular enough to merit a theatrically released film! That's "Hannah Montana" status popular!
The bad news: the film will contain both animation and live action. How tacky!