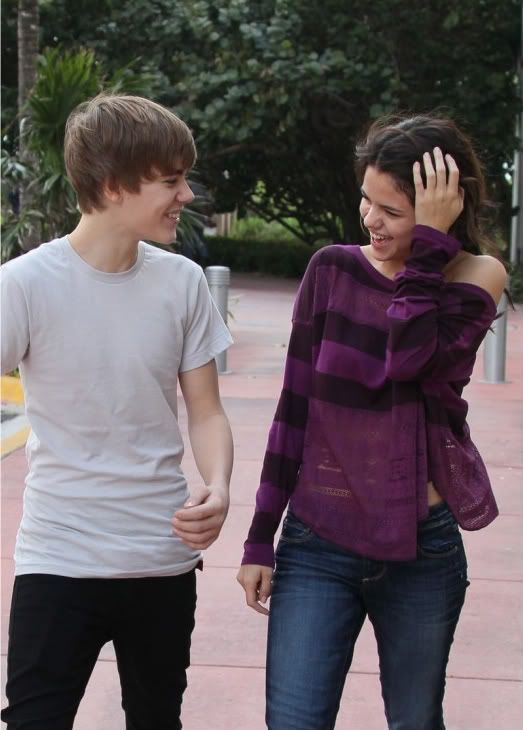 Ooo la la! This "we're just friends" romance is heating up!
Justin Bieber reportedly checked into the Gansevoort Hotel in Miami under the name Chandler Bing. Sound familiar? It should! Chandler Bing is the name of the Matthew Perry character from "Friends".
But that's not even the exciting part of this story. No, the exciting part is that Justin apparently had some
company
at his hotel room...
Selena Gomez
!
The tween pop star ordered room service on December 18 at around 1 AM and when hotel staff came to deliver his food, they found Justin and Selena locked outside of Justin's suite.
Come on, you two! You're killing us! We all know you're dating, so just come right out and say it!