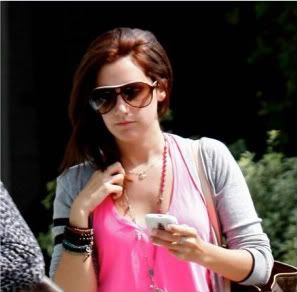 It's really not that exciting when she changes her hair color three times in a little over a year!
Ashley Tisdale
was seen coming out of a Los Angeles salon today (Wednesday) with a head of brunette locks. She tweeted, "
You will never guess what hair color they want me for my new role in Hellcats…," referring to her new role in a potential CW television series about competitive college cheerleading.
We guess all Ashley fans can just forget about her trying to save
Guilty Pleasure
, her most recent album. With lackluster sales and no second single for the United States, it's probably past redemption. She should just get a new album out by this fall, we say!