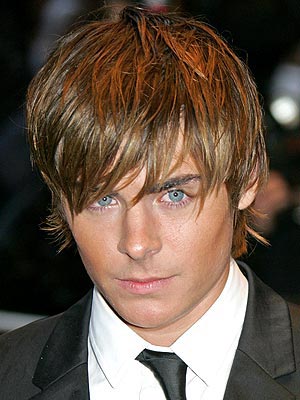 Tattoos. Either you love them or you hate them.
Apparently,
Zac Efron
loves them and his mom hates them.
While filming
Me and Mr. Orson Welles
, Zac almost got a tattoo with his mother's name and she promised to personally break his head. "I don't care how old you are!" Starla, his mother, told him. "I'm still your mother and I hate tattoos!"
Yikes! We're glad he didn't get a tattoo. We hate 'em too. Plus, Disney doesn't approve of tattoos. Ever seen any of Billy Ray's on "Hannah Montana"?