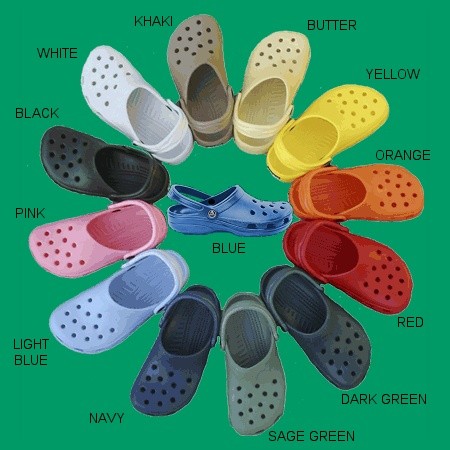 The shoe company Crocs is coming out with three Disney-themed lines! You'll never guess what they are.
The first is "Hannah Montana" - picture
Miley Cyrus
' face plastered on the shoe. The second is
Wall-E
, the upcoming Pixar movie. Both will hit stores may.
The third is the
High School Musical
line which will be available in the summer (June or July most likely).